Member Vacancies
Our Members' Vacancies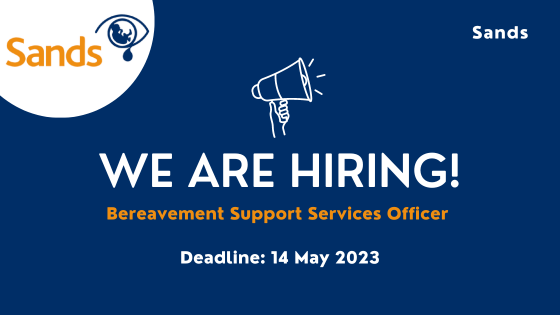 Bereavement Support Services Officer - Sands
Salary: £23,029 per annum plus £232 Home Workers Allowance per annum
Location: Home-based
Contract: Permanent
Hours: 26 hours per week
Every day in the UK, 13 babies are stillborn or die shortly after birth.
In this rewarding role you will provide consistent, high-quality emotional support to bereaved families who seek support from Sands.
The role duties are split between proving direct support on our helpline, and contributing to other strands of bereavement support work.
To find out more details and to apply please visit the Sands website below.
Closing date for applications 14th May 2023