Annual Conference and Helpline Awards Ceremony 2022
Annual Conference and Helpline Awards Ceremony - 3 November 2022
Resilience, Reconnecting and Recognition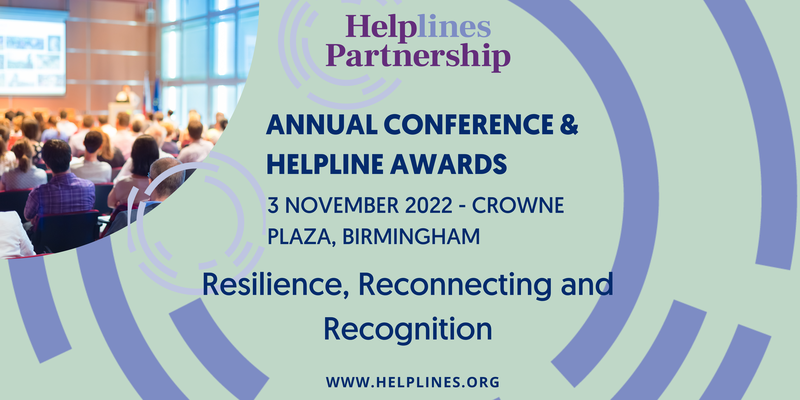 This year we are delighted to be holding our Annual Conference and Helpline Awards Ceremony at the Crowne Plaza in Birmingham.
The theme of this year's event will be Resilience, Reconnecting and Recognition.
Over the coming months, we will be sharing more details about the day including speakers, seminars and our keynote speaker.
Member Fee - £149+VAT
Non Member Fee - £199+VAT
Helpline Community Fee - £159+VAT
Cancellation Policy
No refunds will be made for any cancellations however, you may transfer your place to an alternative attendee free of charge.
Cancellations must be in writing and emailed to: membership@helplines.org
If Helplines Partnership cancels the event we will let you know as soon as possible and issue a full refund. Helplines Partnership is not responsible for travel tickets booked in advance or any other costs.