Annual Conference and Helpline Awards Ceremony 2022 - Booking Form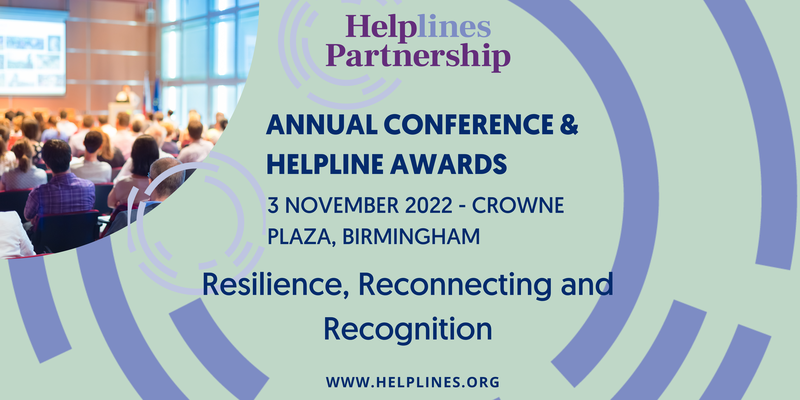 Member fee £149+VAT
Non-member fee £199+VAT
Helpline Community fee £159+VAT
---
Cancellation Policy
No refunds will be made for any cancellations however, you may transfer your place to an alternative attendee free of charge.
Cancellations must be in writing and emailed to: membership@helplines.org
If Helplines Partnership cancels the event we will let you know as soon as possible and issue a full refund. Helplines Partnership is not responsible for travel tickets booked in advance or any other costs.
---