Wednesday, 14 December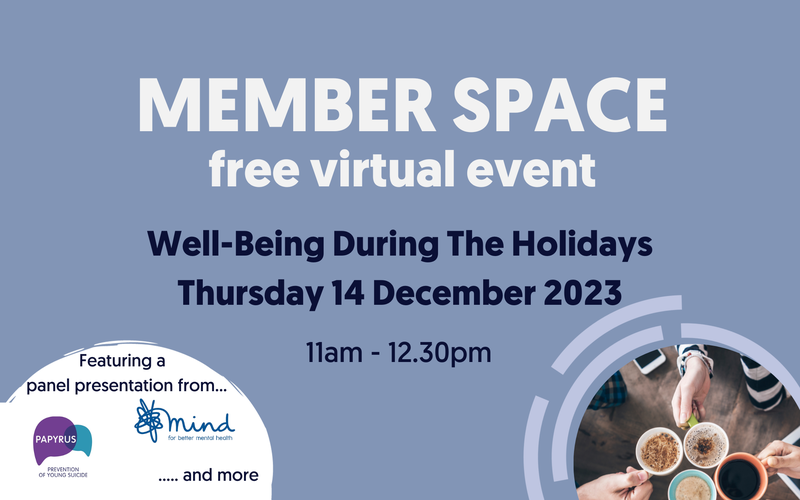 Member Space virtual event
Thursday 14 December 2023 - 11:00-12:30
(free virtual event)
Agenda includes:
At a time when we're all encouraged to be festive and jolly, we understand it can be a very tough period for a lot of people. Helplines will see an increase in difficult or suicidal calls over a time when their advisors and call handlers are also trying to spend time with families and friends.
We'll be bringing together a panel of members, who have a good pathway for protecting staff and volunteers and who are willing to talk about the methods they use to help.
In the second half, we'll have some time for networking and we hope to have a little surprise for you all.