Webinar - Responding to Suicidal Callers: An Introduction
Webinar - Responding to Suicidal Callers: An Introduction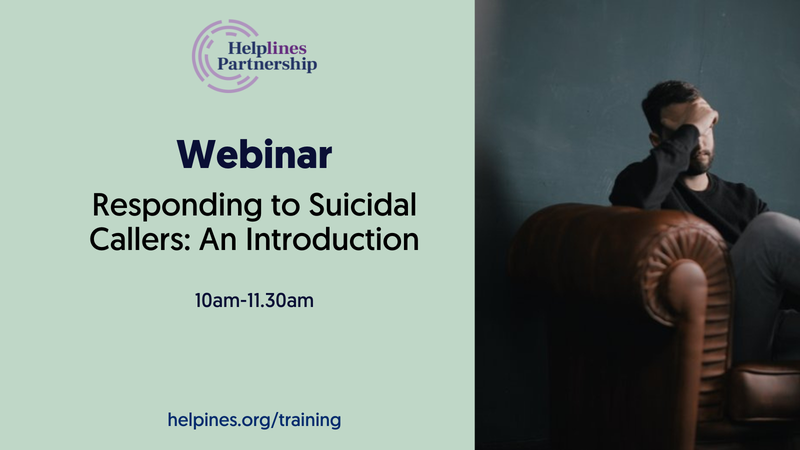 Overview
How confident are you that if a service user disclosed suicidal ideation, you could support them effectively? In this 90-minute webinar, we will introduce a competency framework to improve your skills and understanding, discuss how you can make a difference, and provide some focus on how you practice self-care afterwards.
Who is it for?
For anyone who doesn't have the time or resources to attend the full day course but who wishes to begin building their confidence and skills in this area.
Duration
90 minutes
10am – 11.30am typically, but can be negotiated for Inhouse courses.
Channel
Virtually via Zoom (maximum 30 people per group)
Cost
Member: £25.00 + VAT
Non-member: £30.00 + VAT
---
Upcoming training sessions
25 October 2022 (virtual)
12 January 2023 (virtual)
15 February 2023 (virtual)
Contact us via training@helplines.org to find out more, or book directly via the form below.
---
Interested in a full course?
If this is something you're interested in, we run a full course - Responding to Suicidal Callers.

Find out more about this course below.