Our People
Our People
Find out more about Our People and Trustees
Paula Ojok - Chief Executive
Paula is Chief Executive of Helplines Partnership, having joined the organisation in 2008 when it was Mental Health Helplines Partnership. The organisation subsequently merged (2012) with The Helplines Association to form Helplines Partnership. Over the years Paula has progressed into a variety of management and Director roles until becoming Chief Executive in 2018. Mental health and wellbeing are of the utmost importance to Paula and this passion is evident in both her work and personal life. She lives with her family on The Wirral and you will often find her either walking or running with her Cocker Spaniel on New Brighton or West Kirby beach.

Gemma Khairi - Director Of Operations
Gemma is the Director of Operations. She has an MA in Criminology, Rights and Justice that largely focused on children and young people and mental health. She began her career working with vulnerable adults who had suffered drug and alcohol abuse and mental health issues, before moving into working with young Care leavers, Street sex workers, and those affected by, or with, HIV. Gemma has extensive experience in safeguarding, child protection and the Helpline sector and feels very passionate about both. She has wide and varied operational management and leadership experience within the charity sector, having previously managed a large national volunteer-led service. Privately, Gemma is dedicated to her weight training and fitness, loves time by the waterfront with good food and enjoys a well-made cocktail, Negroni being a favourite.
Lorraine Pearce - Head Of Administration
Lorraine has worked for Helplines Partnership since 2009 and has extensive and varied experience of working in administrative roles for the private, public and charity sectors. She likes to support others where possible, having previously volunteered on a helpline and by currently offering administrative support to her husband, who is Chairman of a local voluntary environmental charity. Her role at HLP includes Governance, Human Resources, general administration, Health & Safety and she often gets involved in all sorts of other things as they crop up from time to time. Outside of work, Lorraine enjoys walking in the countryside, reading, yoga, travel and meeting up with family and friends. One of her favourite mottos is 'every day is a learning day'.
Laura Dowswell - Head Of Finance
Laura is the Head of Finance and qualified as an Accounting Technician in 2000 after completing her training in general practice and in 2012 gained Fellow status as an FMAAT member. She started working as a finance officer for a local Church in 2008 which sparked her interest in working in the Charity Finance sector. She is also HLP's lead assessor and enjoys learning more about our member helplines and the services they offer. Laura is Chair of BBS UK charity, utilising her finance skills and being on the 'other side of the table'. In her free time, Laura loves the beach life in both summer and winter as she lives with her family on the coast of West Sussex and can often be found taking a therapeutic dip in the sea.
Sam Bromiley - Policy and External Affairs Manager
Sam joined Helplines Partnership in October 2021 having previously worked for a health charity as well as Parliament. He has experience working in policy across the health and disability sector and in his spare time is a local Councillor, focussing on children's social care and care leavers. He has also led participation work in research projects and is keen to ensure the value and impact of helplines is evidenced. Sam leads HLP's work on a wide range of policy issues relating to helplines and is looking forward to working with our membership to develop strategic policy activity. He lives with his family in the West Country and enjoys paddle boarding with his wife whenever possible.
Pennie Haslehurst - Partnership and Engagement Manager
Pennie's past career experience involves a strong relationship management focus, most recently utilised with public sector adult social care teams. Having done a short stint within a Substance Misuse Service, she experienced first hand the need for training and support for staff and volunteers working with individuals going through mental and physical challenges.  Her role at HLP will include building relationships with new and existing members and partners, and working with the team to establish a sustainable future model for the organisation. Away from work, Pennie is owned by two springer spaniels, and is occasionally allowed time off from walking them to sew patchwork quilts.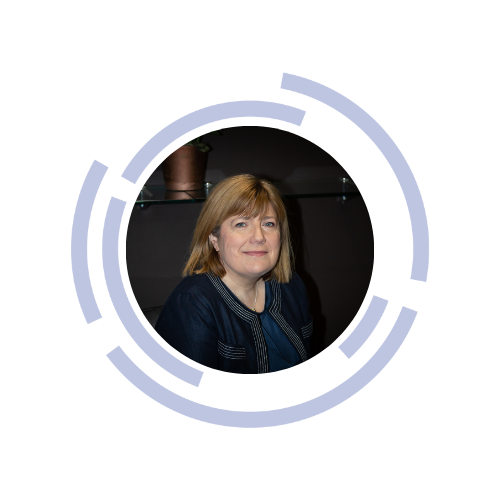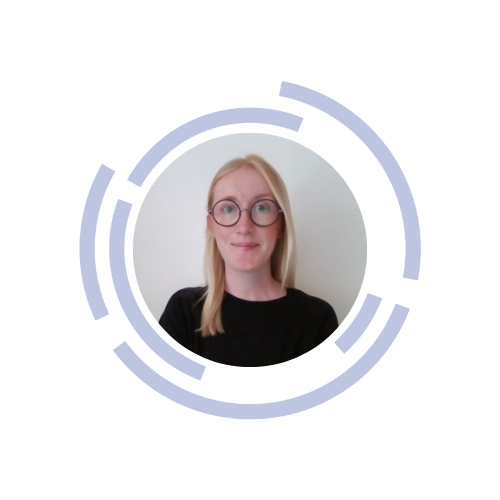 Rosie Swan - Helplines Standard Co-ordinator and Assessor
Rosie's career began in Early Years, where she worked with children and young people, and their families, in a variety of support roles. Rosie came to find her passion for the role of helplines in society when she became Helpline Coordinator at a city-wide domestic abuse charity in 2018. Rosie is a big advocate for supporting the health and wellbeing of helpline teams, and is passionate about promoting positive mental health in the workplace, and she enjoys meeting and learning about member helplines and their impact. In her spare time, Rosie loves to escape city life in Birmingham; finding new countryside walks, farm shops, and quiet camping spots by the sea.
Stella Pearson - Trainer and Assessor
Stella has worked in helplines for 15 years, with a background in information provision and training in charities. With an MA in Information Studies, her first career in academic libraries also involved teaching and assessing students and planning for courses. Joining Helplines Partnership in March 2021, she loves being part of a team, and enjoys meeting, and learning from, people from a wide range of support services. She is always struck by the high levels of skill and commitment offered by helplines. She sees human connection, kindness, humour and stability as core to maintaining the quality of life. Away from work, Stella volunteers for a charity supporting vulnerable families and loves seeing her family, music, walking and nature. This year she created a pond in her garden and was delighted to welcome her first frog.
Christian Murphy - Trainer
Christian has a long and varied professional career, going back over 25 years. The majority of this time was spent delivering offending behaviour programmes and staff training within a criminal justice setting. He has a BSc Hons in English Literature & Creative Writing, plus qualifications in adult learning and children & young people's mental health. He has also completed a diverse range of job-specific training courses, from First Responder Emergency Care and Mental Health First Aid to Cocktail Flaring! In his professional life he is passionate about working in helping industries and in his personal life loves movies, music and collecting books.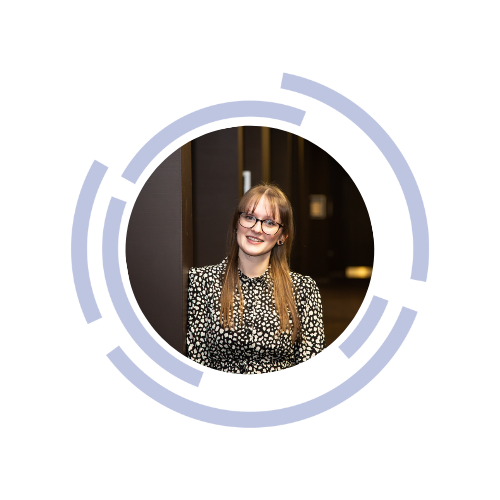 Molly Dawson - Services Coordinator Executive
Molly joined Helplines Partnership in 2022 as Services Coordinator Executive and supports with the organisation of training and consultancy. In 2020 Molly participated in the opening of a wellness centre which focused on improving the physical and mental health of her local community. This experience fuelled a new passion, believing that we should all have fast and affordable access to services and knowledge that can improve our health. In her spare time Molly enjoys attending gigs and music festivals and tending to her wildlife-friendly garden, in particular growing veggies for her and her family.
Our Trustees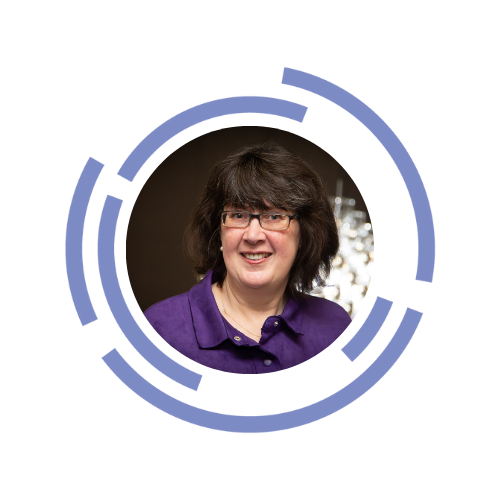 Ruth Ingman - Chair
Ruth started her career at the Bar in the early 1990s before moving into the private sector running her own employment law and HR consultancy. In that operational capacity she supported over 350 organisations across a range of sectors including national retail organisations, SMEs and not for profit clients. In addition to her organisational expertise, she has over 20 years' experience, working strategically as a non-executive director, trustee and governor. Ruth is currently an Independent Chair for NHS England.
Ruth lives in Leicestershire with her daughter. She has a dry sense of humour and enjoys reading books from the golden age of detective fiction and watching films of the mid twentieth century.
Clodagh Crowe - Vice Chair
Clodagh works for Rural Support, (Northern Ireland helpline formed in 2001 to support farming families). Clodagh's role is Head of Development and Strategic Engagement. She is currently Chair of Helplines NI, (member-led network of over 38 Northern Ireland helplines). Clodagh believes that services should focus on quality, sustainability and partnership working. She would like to ensure that people know how to access the support that's available. Having been a member of HLP for many years she valued the services her organisation accessed. The quality of the staff team made her want to get involved as a Trustee. Their expertise, knowledge and commitment made such an impression on her, that she hopes to contribute in a meaningful way to the success of the organisation.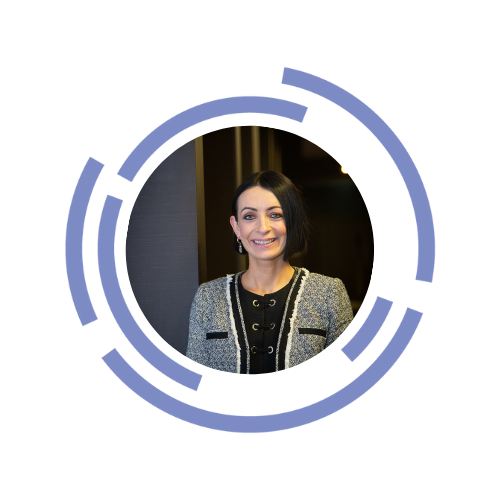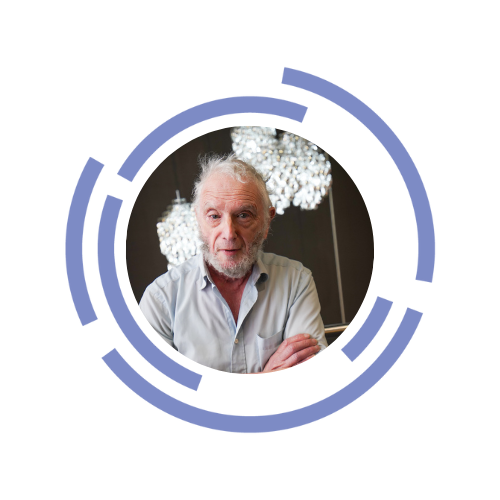 Jon Spain - Treasurer
Jon is a professional Actuary and a Fellow of the Chartered Institute of Arbitrators. He has over 40 years of experience in the private and public Sectors and retired from the Civil Service in 2018. Formerly, Treasurer of Community Voice Health (a patient/member-led community organisation monitoring NHS Trusts and CCGs). Jon is also currently Treasurer of Law For Life.
Elizabeth Rimmer - Elected Member Trustee
Elizabeth (CEO Lawcare) has been managing and developing charities in the mental health sector for over 20 years. She joined LawCare in 2014 from the Institute of Group Analysis, a membership and training organisation for group psychotherapists. Before that, she headed up Alzheimer's Disease International, a worldwide federation of Alzheimer Associations. Elizabeth started her working life as a solicitor specialising in clinical negligence, practicing at Leigh Day.
LawCare is an independent charity offering emotional support, information and training to the legal community in the UK . We work to promote good mental health and wellbeing in legal workplaces and drive change in education, training and practice. If you need to talk call us on 0800 279 6888 or visit www.lawcare.org.uk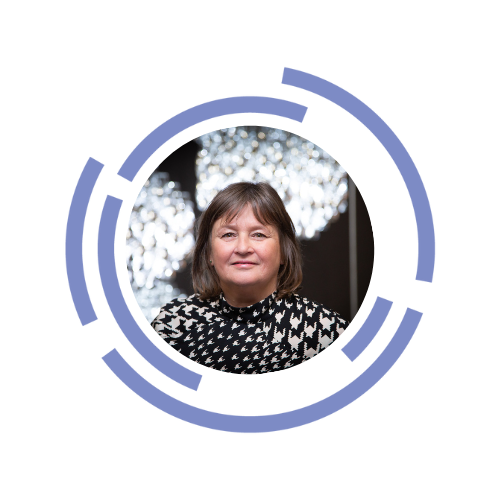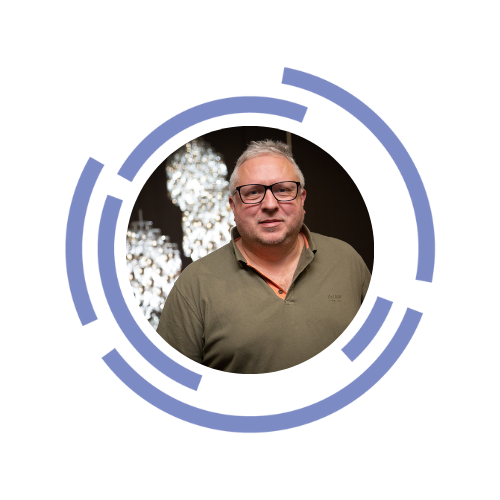 Stephen Buckley - Elected Member Trustee
Stephen works for Mind, (mental health charity) as Head of Information. His role is to run Mind's national information and support services, such as the helplines, digital peer support community and information service. Last year, around 100,000 people accessed a Mind helpline. Stephen has seen friends lose years of the kind of life they might have had because they were unable to get the support they needed with their mental health. Connecting more people with the right help at the right time is how he would like to make a difference. Stephen feels the voluntary and charity helplines sector makes a huge contribution to hundreds of thousands of lives each year and how important it is for this to be recognised and celebrated.
Debbie Sadler - Elected Member Trustee
Debbie works for Unlock as an Advice Manager. She oversees the Unlock helpline which provides information, advice and support to people facing stigma and obstacles regarding a criminal record. Knowing that the helpline can reassure and reduce a caller's fears or help them to access support from other organisations gives her the motivation to get up in the morning. Unlock has been a member of HLP for many years and Debbie has been lucky enough to attend several HLP conferences which resulted in Unlock winning an award in 2014 for 'Best Use of Innovative Technology' and also receiving a 'Star Member Award' in 2019.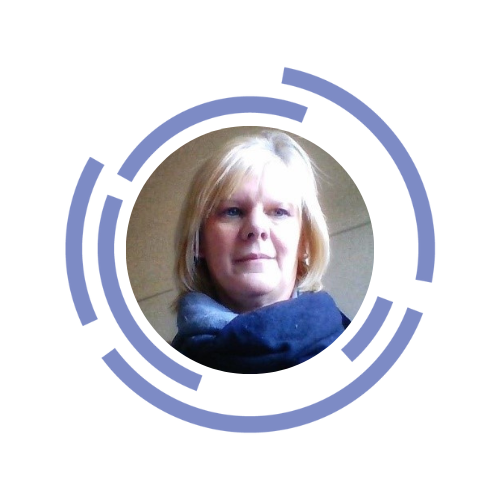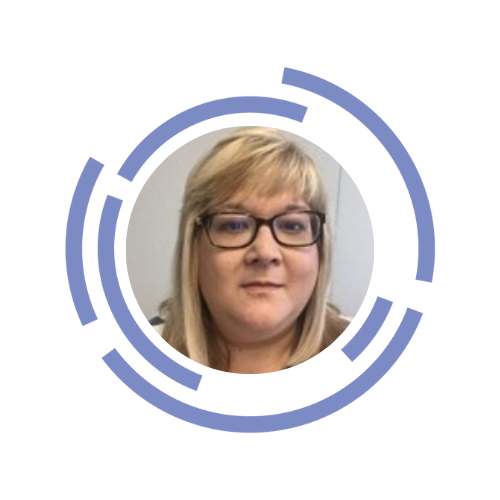 Diane James - Elected Member Trustee
Diane works for Blue Cross animal charity as a Manager of the Pet Bereavement Support Service. Diane is inspired by knowing that the charity she works for and the team she leads can make a difference. She is passionate about supporting, developing and training her team to work together to best serve the needs of their callers. Diane wanted to work for an organisation that could make a difference to people and users of its services. As an HLP Trustee, Diane wanted to be a part of something that she felt she could impartially contribute her knowledge and life experience to.
Katie Foulser - Elected Member Trustee
Katie has worked for Rethink Mental Illness for almost 20 years. Katie is currently the Acting Deputy Associate Director for Community Services and her substantive role is as Head of Community Services South.
Rethink currently has seven mental health helplines and is extremely pleased to be a Helplines Partnership member and proud to hold the Quality Standard. Rethink helplines provide emotional support, crisis management, information and signposting and many of these are open 24/7 or out of office hours when callers most need support.
Katie is really passionate about helplines and has directly managed various mental health helplines during her career at an operational and strategic level and was extremely keen to become a trustee of HLP to contribute her experience and skills and give something back.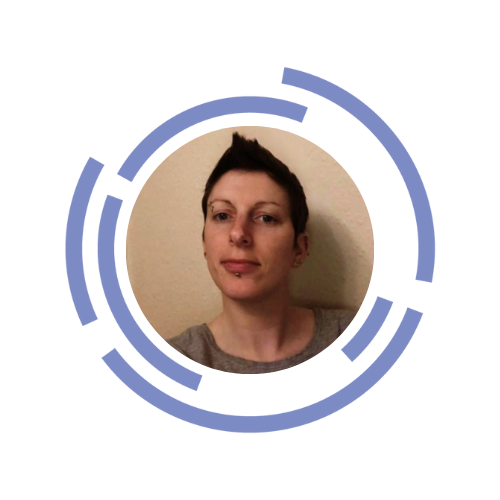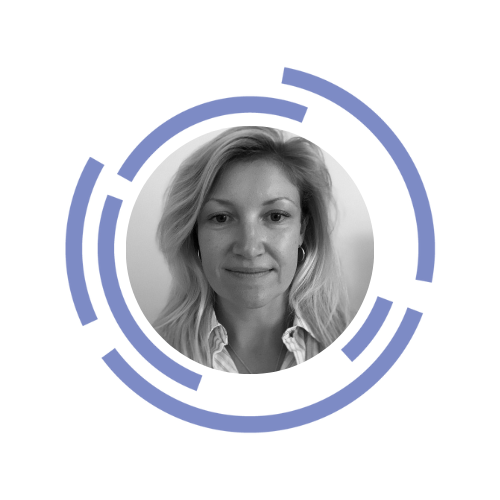 Charlotte Hancock - Elected Member Trustee
Charlotte has dedicated her career to helpline services including ChildLine, NSPCC, and currently Coram Voice - where she manages the advocacy helpline Always Heard; for children and young people in and on the edges of care. Charlotte is experienced in recruiting, training, supervising and managing staff and volunteers in the helpline sector. She understands the pressures on charities to respond to increasingly complex needs amidst funding issues., and is keen to gather knowledge and experiences across the partnership – to share insights for HLP members striving to keep up with the demands that fluctuate with social change.
Having completed her degree in Manchester, she now lives in London where she loves connecting with people and enjoying the great outdoors!