Helplines Partnership is the membership body for organisations that provide information, support or advice via phone, email, text or online.
---
Annual Conference & Helpline Awards
We are delighted to be holding our Annual Conference & Helpline Awards at the Crowne Plaza, Birmingham - 3 November 2022.
The theme this year is 'Resilience, Reconnecting and Recognition'. Join us to celebrate the passion and dedication of your teams and services.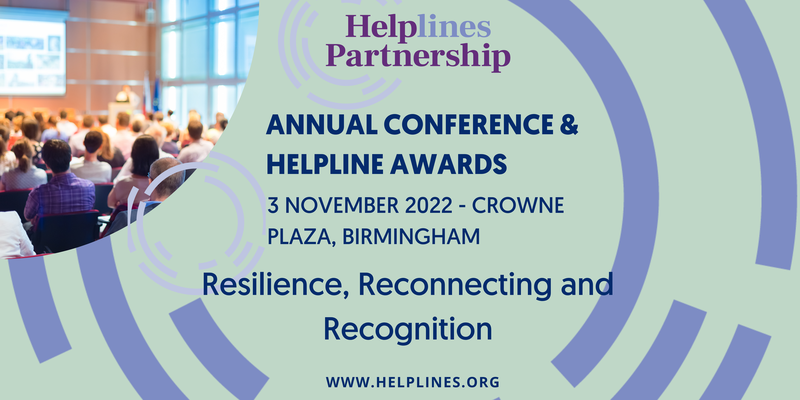 ---
Who we are
We are committed to supporting organisations that provide non-face-to-face advice, support and information to improve general wellbeing. We offer training, a Helplines Standard, and consultancy to help build sustainability and promote excellence, choice and accessibility for everyone.
We are the membership body for helpline's and not the regulator. Any feedback regarding helplines should be forwarded to the helpline direct, following the appropriate procedures. If you require further support regarding your feedback/complaints requirements, please visit The Charity Commission.
---
Children's Mental Health Week 7-13 February 2022
With Children's Mental Health Week taking place on 7-13 February 2022 Place2Be has announced that this year's theme is Growing Together. They will be encouraging children and adults to consider how they have grown, and how they can help others to grow.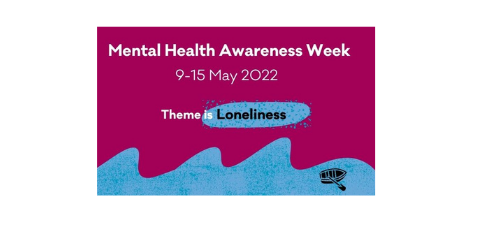 Mental Health Awareness Week 9-15 May 2022
Mental Health Awareness Week is an annual event where there is an opportunity for the whole of the UK to focus on achieving good mental health. The Mental Health Foundation started the event 21 years ago. The event has grown to become one of the biggest awareness weeks across the UK and globally.
---