Interpreting and translation
Interpreting and translation
As a member of Helplines Partnership, we invite you to consider using our Trusted Supplier - Word360 - to offer helplines and charities access to over 350 languages, 24 hours a day, 365 days a year.
Members benefit from our lowest rates for written translation and telephone interpreting - we can also help non-members access discounts from our partners.
On-demand interpreting allows you to access an interpreter in less than a minute* while paying only for what you use with per minute billing and no setup or training fees.
*Service standard, not always guaranteed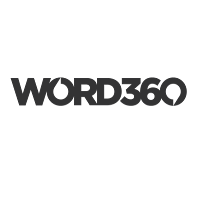 Why telephone interpreting?
Telephone interpreting is an efficient and affordable on-demand service to access professional interpreters that provides a method of communicating with limited English speakers.
Interpreting works effectively whether you are:
receiving an inbound call or other contact
making a scheduled call back
face-to-face with the service user
Why translation services?
Translation services are offered across email, text and webchat correspondence, which are the more convenient modes of communication for many.
This service permits anyone to access information and avenues of communication digitally without any language barriers, giving them the full picture.
---
Word360
Word360's technology allows you to easily and confidently add multiple participants to a call without compromising your call quality. Your expert interpreter will keep the conversation structured and clear, so the risk of talking over each other is reduced. They are an extension of your existing call handling team, helping to keep things simple and straightforward.
Inbound calls - Wordskii Connect
How does a person with a language barrier access your helpline?
Wordskii Connect is designed to enable a non-English speaking caller to connect to a main helpline number with the help of a professional interpreter. Our service helpline seamlessly sits alongside your main helpline numbers, with the caller simply entering a 3-digit code to connect to an interpreter in seconds.
With Wordskii Connect we offer the power of insight by allowing you to prioritise the main languages accessed by your local communities, as well as national reach.
Accessibility Services
Over 20% of the UK population face communication barriers, which means they could be unable to access your services when they need them most.
Word360 has provided braille, easy read, large print, British Sign Language and other accessibility services for over 30 years.
Find out how inclusive you are by using the FREE Word360 Accessibility Assessment tool to reveal your accessibility score and tips on how to improve your accessibility and inclusion.
To find out more please visit word360.co.uk or enquire below.