Member Space virtual events
Our informal member events are a great place for members to drop in, join us for a chat, share and discuss practices with each other and listen to a mini-webinar facilitated by one of our trainers as well as hearing from guest speakers each month.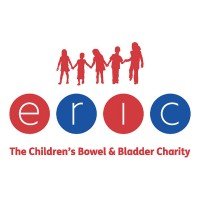 The member space event I attended was really interesting and helpful. It's also great as an opportunity to learn of other charities and become part of this network. ERIC - The Children's Bowel & Bladder Charity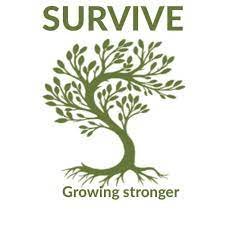 I have attended two events so far from Helplines Partnership, and I cannot recommend them enough. Both sessions were incredibly informative, well-structured and the facilitators extremely attentive and knowledgeable. I will certainly be signing up to further events offered by them. Survive
Have a look at our upcoming events below and book your place:
Member Space virtual events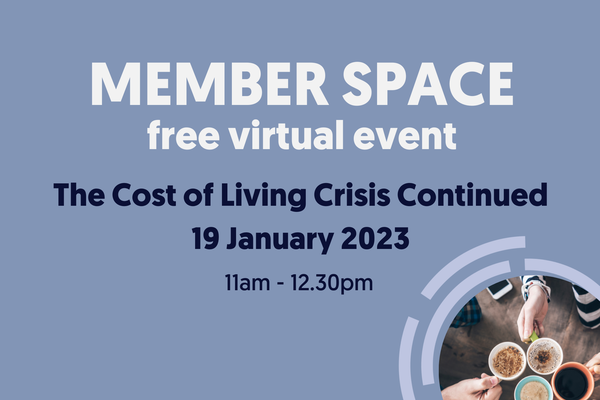 Thursday 19 January - The cost of living crisis continued
This event will feature a facilitated discussion about how we can support ourselves and colleagues when there's nothing we can do to help service users, as well as a speaker from member organisation Muslim Youth Helpline.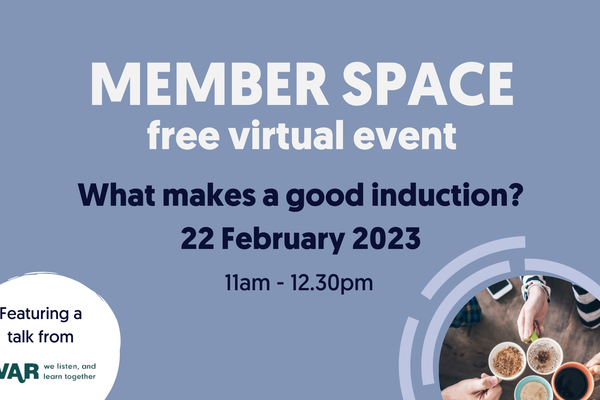 Wednesday 22 February - What makes a good induction?
This event will provide an opportunity to share ideas and good practice around key elements to include in an induction programme for helpline workers, and will feature a talk from Emily Dyson-Hawkes - Deputy Director at research charity IVAR