Responding to Suicidal Callers (CPD Accredited)
Responding to Suicidal Callers (CPD Accredited)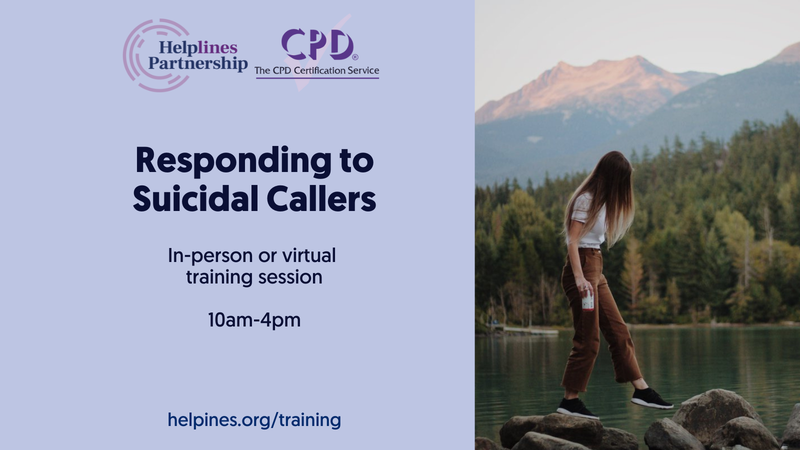 Overview
How to respond to service users who present with suicidal thoughts or plans is a common concern for many services. It is essential that your service is equipped to identify those at risk and that your team know how best to support them. This invaluable course explores how to identify risk, practice different techniques in managing suicidal callers and set up internal processes, policies and supervision. Service managers and co-ordinators attending this course will leave with greater knowledge, confidence and awareness alongside practical skills and actions to take back to their helpline.
Who is it for?
Frontline staff and service managers looking to build upon their knowledge and confidence in this subject.
Duration
10am-4pm including breaks
Channel
Virtually via Zoom or face-to-face (maximum 16 people per group)
Additional info
CPD certified - receive a CPD Certificate upon completion
Accrue CPD Hours
Digital best-practice 'guidebook' on Responding to Suicidal Callers provided
Cost

Please note - member fees are dependant on status, turnover and size of organisations.
We also offer rewards on our courses for members and non-members.
---
Upcoming training sessions
22 March 2023 (virtual)
2 May 2023 (virtual)
Contact us via training@helplines.org to find out more, or book directly via the form below.