Safeguarding for Helplines
Safeguarding for Helplines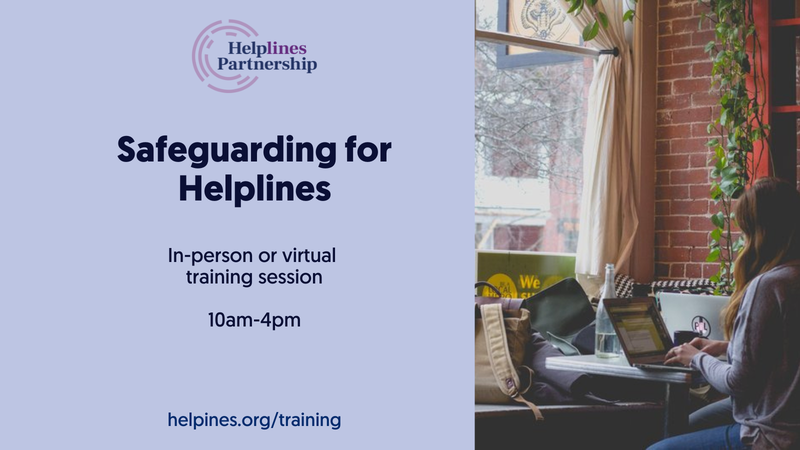 Overview
This course will help increase your knowledge and understanding of safeguarding, not only in the broader legal and societal context, but also in relation to understanding key safeguarding terms, signs and indicators. It seeks to develop awareness and examine legislation that can directly be implemented into practice, procedures and policy provision. It aims to build confidence and offer guidance surrounding confidentiality, recording and information sharing in line with GDPR and safeguarding sensitivities.
Who is it for?
Frontline staff and service managers looking to build upon their knowledge and confidence in this subject.
Duration
10am-4pm including breaks
Channel
Virtually via Zoom or face-to-face (maximum 16 people per group)
Additional info
Cost

Please note - member fees are dependant on status, turnover and size of organisations.
We also offer rewards on our courses for members and non-members.
---
Upcoming training sessions
9 March 2023 (virtual)
24 May 2023 (virtual)
Contact us via training@helplines.org to find out more, or book directly via the form below.