Volunteer Management
Volunteer Management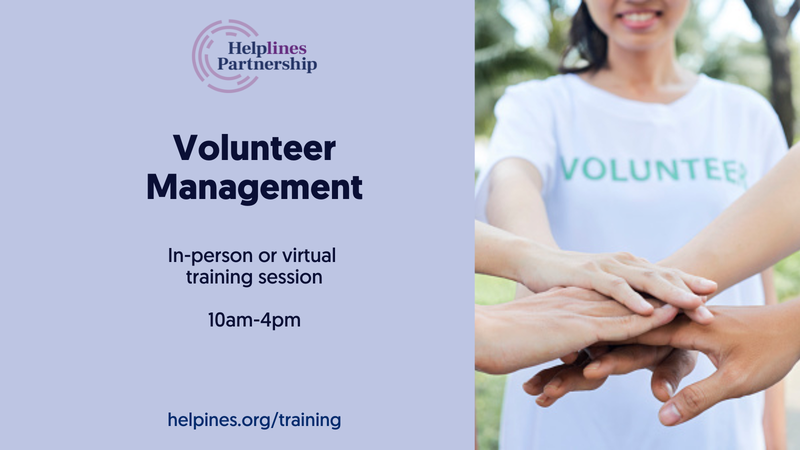 Overview
This course provides vital insights on why people volunteer whilst also exploring who best to manage the volunteers within an organisation. Through practical exercises and exploring best practice you will learn about the funding, recruitment, and training needed for volunteers; as well as how best to monitor, retain, recognise, reward and retire volunteers. We also work through the risk involved in delivering volunteer programmes.
Who is it for?
Those looking to utilise volunteers for the first time or anyone with existing volunteers who wants to improve their understanding and maximise the potential of the volunteer pathway.
Duration
10am-4pm including breaks
Channel
Virtually via Zoom or face-to-face (maximum 16 people per group)
Cost

Please note - member fees are dependant on status, turnover and size of organisations.
We also offer rewards on our courses for members and non-members.
---
Upcoming training sessions
Contact us via training@helplines.org to find out more, or book directly via the form below.