Assessment and report
Assessment and report
Assessment days for the Helplines Standard usually run for a full day. We will visit your organisation when Government restrictions allow, but where preferred have been carrying out assessments remotely.
The first part of the day consists of reviewing your written submission together, gaining further clarification in areas where needed and discussing procedures in more detail.
The second part of the day is where we observe the operations of your helpline by listening in to calls, and review all other channels of support you are using. We also have an informal chat with two or three members of your helpline team.
We may find that we need further documentary evidence to support practice and if so, we will allow extra time for this.
The report is then subject to HLP's internal verification process before a final decision on awarding certification is made.
Areas of excellence can be highlighted to funders and stakeholders.
Recommendations and/or requests for improvements to support the best practice of your service will also be included.
---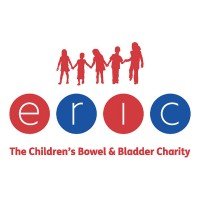 Thank you to the team at HLP for making the assessment process so supportive. ERIC - The Children's Bowel & Bladder Charity