GlobalARRK - together we can support stuck parents
GlobalARRK - together we can support stuck parents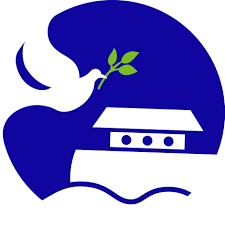 Our member, GlobalARRK, is the only charity that specialises in supporting stuck parents worldwide. They talked to us about their work and the support they provide.
Who are "stuck parents"?
Stuck Parents are those unable to lawfully return to live in the country they consider 'home' with their children due to international residence issues and an actual or potential custody dispute with the other parent.
Most of the families we support have experienced domestic abuse and many are living in poverty.
What Does Globalarrk do as a charity?
GlobalARRK is a UK registered charity that works to support stuck families and aims to both prevent international custody disputes where possible and to reduce their devastating impact on children and parents when they arise.
We support stuck parents and their families in three main ways.
First, we work to raise awareness of this issue.
We want parents who plan to move abroad to understand the potential custody complications before they move and before a dispute ever arises and we also want to help governments, charities, and legal professionals understand how to best prevent these issues from arising where possible and to provide support when not.
Second, we provide direct emotional support with our helpline.
Our dedicated volunteers offer a sympathetic ear, compassion, and kindness to each stuck parent.
Finally, we connect parents with specialised lawyers, organisations, and each other, depending on their location and specific circumstances.
Why do parents call the helpline?
Stuck parents call the helpline for a variety of reasons.  Some parents really just want someone to listen, while others have more complex support requests.
Parents often ask us how to find legal representation, potential consequences for leaving a jurisdiction without permission, potential next steps, and available support networks.
What support can our helpline offer?
Our helpline provides support to stuck parents, connects stuck parents in peer support groups, and signposts to other helpful resources and organisations, including specialised legal representation.
We do not provide legal advice, but we are able to offer contact information and often introductions to legal representation.
We've also developed a diverse network of supporting organisations around the world and our volunteers diligently signpost stuck parents in need to receive the necessary support.
What else does GlobalARRK do?
In addition to providing a helpline, GlobalARRK works to raise awareness of the many issues stuck parents face.
The Hague Convention, despite being in force for forty years as of October 2020, is still widely unknown and even more widely misunderstood.
This means that a significant part of our work is raising awareness generally about the existence of stuck parents and what causes them to become stuck, but also specific issues that parents face depending on their location, citizenship status, physical and mental health, socioeconomic situation, and support network.
Who will you speak to if you contact GlobalARRK?
When you contact GlobalARRK, you'll speak directly to one of our specially trained, background checked volunteers.
We're a small, dedicated team, who treat each parent and each other with dignity and compassion.  We also add parents to our peer to peer groups.
How has Covid-19 affected the helpline?
While Covid-19 has presented new challenges, including a significant increase in domestic violence, the added stress of actual or potential illness, and new and constantly changing travel restrictions, we were already working remotely, so we were well placed to respond quickly to the changing situation even early on.
Our volunteers have noted an increase in reported feelings of loneliness in isolation, feelings that are already common in stuck parents, so we've continued to make the helpline a top priority.
Additionally, we've started organising fortnightly virtual speaking events where professionals offer advice on strategy and how to cope and our stuck parents can support each other.
What is the future of GlobalARRK?
GlobalARRK will continue to support stuck families. In addition to the helpline support we provide, we are working to expand the resources we can offer parents and children affected by these issues.
We've expanded our helpline to include presentations on specific topics of interest, we are committed to providing resources to children in stuck family situations.
We have a new section on our website dedicated to providing information and support and, to gathering information on how we can best help young people caught in these disputes.
---
Our mission is to prevent international custody disputes and to reduce their devastating impact on children and parents. We do this by raising awareness, providing emotional support, and by connecting parents with specialised lawyers, organisations, and each other. GlobalARRK
---
Talk to GlobaARRK
If you are a stuck parent and need support or if you have support to offer a stuck parent, please reach out to us at info@globalarrk.org, visit our website: www.globalarrk.org or our Facebook page.
---
At Helplines Partnership, have been committed to supporting organisations that provide non-face-to-face advice, support and information to improve general wellbeing for over 20 years. We champion the interests of our members and help them to build sustainability and deliver the best service they can for their users.