Melanoma Awareness Month
Melanoma Awareness Month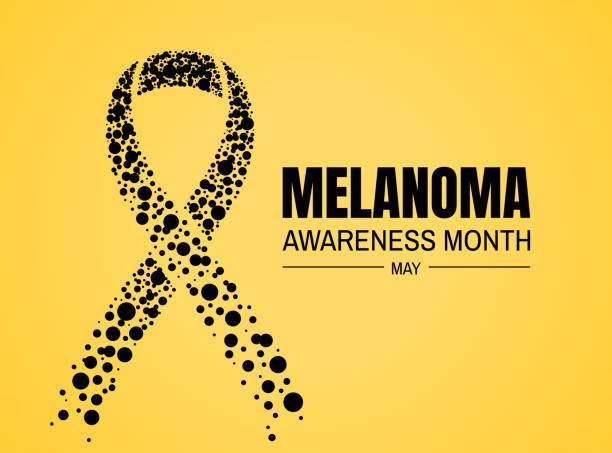 May is Melanoma Awareness month and our member, Melanoma Focus, talk about the support, advice and information their helpline can offer and the importance of talking to your GP if you are worried about a mole or lesion.
Talk to your GP
We all know the phrase, but, in the case of melanoma, as with any other signs of cancer, it's vitally important to discuss any suspicious looking moles or lesions with your GP.
May is #MelanomaAwarenessMonth and those advocating awareness of melanoma, the most serious form of skin cancer will be shouting the message loud and wide - "if in doubt, check it out!"
Early detection
These may be difficult times and quite rightly, everyone is acutely conscious of putting pressure on the NHS, however, cancer clinicians throughout the UK are telling people that it's vital that the first signs of skin cancer are picked up early.
One hundred per cent of those diagnosed with melanoma at the earliest stage will survive for one year or more in comparison to 53 per cent who are diagnosed at the latest stage.
Early detection is absolutely essential.
Melanoma helpline
The Melanoma Helpline tel 0808 801 0777 is a confidential freephone service provided by Melanoma Focus and it is available to anyone in the UK who has a question or concern about melanoma.
Specialist skin cancer nurses are available to take calls during the week by telephone or email.
All our nurses are highly trained and experienced in talking to people with melanoma; they are experts in providing information and support for patients and those who care for them.
Increase in contacts
As with many helplines we've seen an increase in the number of calls over recent months.
The most common concerns from callers are:
 I have a mole that has changed shape, what should I do?
 I'm worried that my treatment might be delayed
I'm worried that my scans or follow-up appointments might be cancelled
I'm currently having immunotherapy. Am I more at risk from COVID-19?
What happens if I'm having treatment and I get virus symptoms?
---
Talk to us - call the Melanoma Focus helpline
We're saying to the public, please don't hesitate to call the Melanoma Helpline
0808 201 0777 at this time.
It is there to answer questions and concerns from patients and their carers about their treatment and care options and from anyone who is seeing changes to a mole and wondering about what they should do next.
You can find out more about Melanoma Focus, the charity's work and the support, advice and information they can offer on their website www.melanomafocus.com
---
At Helplines Partnership, have been committed to supporting organisations that provide non-face-to-face advice, support and information to improve general wellbeing for over 20 years. We champion the interests of our members and help them to build sustainability and deliver the best service they can for their users.