Safer ageing - stopping abuse
Safer ageing - stopping abuse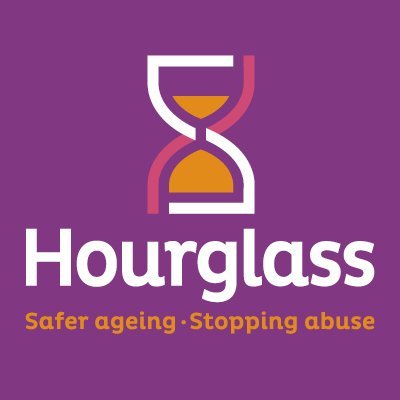 Calling time on the abuse, harm and neglect of older people
Hourglass is the only charity in the UK calling time on the abuse, harm and neglect of older people. It has been our mission for nearly 30 years to help, advise and support vulnerable older people throughout the UK.
According to the World Health Organisation, 1 in 6 older people experience some form of abuse and neglect every year. That's more than one million older people who are physically, psychologically, financially or sexually abused or suffering from neglect in this country.
That's one million parents, grandparents, aunties, uncles and friends.
But we are here to help.
Accessing support
Our dedicated and confidential helpline is the only one in the UK to support vulnerable older people at risk of or experiencing abuse.
The helpline is available in England, Wales, Scotland and Northern Ireland providing a tailored service to callers across the UK.
Our fully trained helpline volunteers provide callers with advice and information that allows them to make informed and appropriate choices to keep safe.
Helping people like Betty
Betty* was a resident of a Care Home in Devon. Concerned about the quality of Betty's care, her family installed a hidden camera in her room that captured horrifying abuse.
Betty was 94 years old, had advanced dementia, and was very vulnerable. Shocking footage showed care staff mocking and taunting a frightened Betty, with a further recording showing staff removing bandages meant to cover one of her many open sores and wrapping them around her head. Instead of caring for Betty, the staff laughed mercilessly as she lay crying.
When Betty's family contacted the Hourglass helpline the charity quickly intervened, giving the distraught family a voice and much-needed support. Four care workers were successfully prosecuted and given lifetime bans from working in the care sector.
Betty was immediately removed from the home and spent her three remaining years in a comfortable and safe environment where she was cared for with dignity. She peacefully passed away earlier this year, surrounded by her family.
*details changed per the victim's request.
---
Talk to Hourglass
Hourglass' helpline is entirely confidential and free to call from both mobile and landlines.
Our callers can be reassured the number will never show up on their phone bill. The Helpline is open Monday – Friday, 9 am through to 5 pm.
Please call 0808 808 8141 if you know of an older person at risk of abuse.
Or visit Hourglass' website to find out how we can best help young people caught in these disputes.
---
At Helplines Partnership, have been committed to supporting organisations that provide non-face-to-face advice, support and information to improve general wellbeing for over 20 years. We champion the interests of our members and help them to build sustainability and deliver the best service they can for their users.