Trustees' Week - meet the Helplines Partnership trustees
Trustees' Week - meet the Helplines Partnership trustees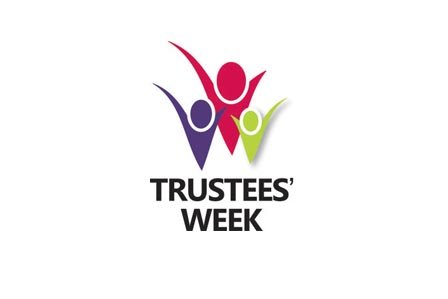 Trustees' Week recognises and celebrates the key role that trustees play in the governance and leadership of charities, volunteering their time and working together to lead the organisation and decide how it is run. 
We would like to introduce you to our Board and explain a little more about why they chose to become Helplines Partnership trustees. 
Karen Ditchfield – Chair of Trustees
The work of the helpline sector is really important and diverse. The important role it plays in supporting people often goes under the radar. I really wanted to be able to work with an organisation that champions the voice of the helpline sector and provides the people working on helplines with much-needed support.
Sarah Murphy – Vice Chair 
I was motivated to become a Helplines Partnership Trustee because I know how important helplines are for people, particularly those struggling with their mental health, and I wanted to give something back to a charity whose mission it is to promote the interests of helplines and make sure they can continue to thrive and support all those who need them.
Stephen Buckley 
Listening to the feedback of users of Mind's helpline services and the impact that a relatively short phone call has had on how someone thinks and their confidence in asking for help is incredible. Collectively, voluntary and charity sector helplines make a huge contribution to hundreds of thousands of lives each year, and it's important that this contribution is recognised and celebrated.
Clodagh Crowe
Having been a member of HLP for many years, I really valued the services our organisation has benefitted from, but it was, put simply, the quality of the staff team that made me want to get involved. The expertise, knowledge and commitment of the team members I have met made such an impression that I wanted to get involved in this way. I hope I can contribute in a meaningful way to the ongoing success of the organisation and maybe bring a few ideas from Northern Ireland to the table! 
Diane James 
I wanted to be able to support an organisation, that really can provide a difference to people and users of its services, but most of all I wanted to be a part of something that I felt I could contribute my knowledge, life experience and impartiality to.
Chlöe Morton
Helplines (whether telephone, webchat, text or email) can be a lifeline for so many people. I have not only managed them in my day job but volunteered for over 13 years with the Samaritans. By being an HLP trustee I want to play a part in helping them be as accessible and relevant as possible.
Debbie Sadler 
Unlock has been a member of HLP for many years and I've been lucky enough to attend several Helplines Partnership conferences which resulted in Unlock winning an award in 2014 for best use of innovative technology and a 'star member' award in 2019. I've been considering applying for a trustee role for a little while and when I became aware that they were recruiting trustees it seemed the ideal fit, not least because although I was a novice trustee, I did have some experience of running a helpline which made me think that I may be able to bring some skills/experience to the Board.
Jon Spain – Treasurer 
Jon Spain is a professional Actuary and a Fellow of the Chartered Institute of Arbitrators, with experience in the private and public sectors, spanning over 40 years, retiring from the Civil Service in 2018. Formerly, Treasurer of Community Voice Health (a patient/member-led community organisation monitoring NHS Trusts and CCGs), he is currently Treasurer of Law For Life.
---
Learn more about Helplines Partnership's Trustees
You can learn more about our Trustees, their background, what inspires them and how they want to make a difference, in the Our People section of the website. 
Thank you 
Being a trustee means making decisions that will impact on people's lives. We would like to take the opportunity to say a big thank you to all our Trustees for the work that they do to support Helplines Partnership. 
---
At Helplines Partnership, have been committed to supporting organisations that provide non-face-to-face advice, support and information to improve general wellbeing for over 20 years. We champion the interests of our members and help them to build sustainability and deliver the best service they can for their users.