Vicarious Trauma - Having a Healthy Workplace
Vicarious Trauma - Having a Healthy Workplace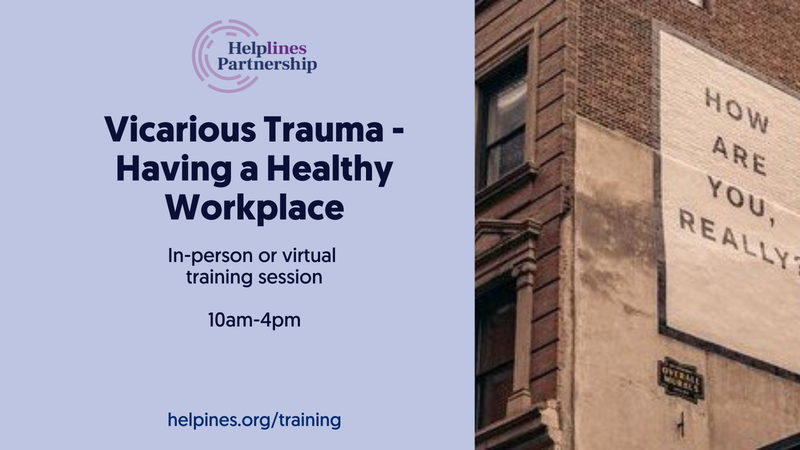 Overview
The cumulative effects of handling emotional and distressing contacts can negatively impact on a person's social behaviours, emotional wellbeing, physical health, and cognitive reasoning. If unaddressed, vicarious trauma (VT) could not only harm the service worker but can also have serious implications for your service users. Based on recent research, this insightful and practical course will explore the implications of VT research within helpline services, helping you to establish and review strategies and procedures to effectively manage and address the personal and professional risks of VT.
Who is it for?
Anyone who hears trauma stories or who responds to service users in heightened emotional states as part of their work, plus the team leads and managers who support them.
Duration
10am-4pm including breaks
Channel
Virtually via Zoom or face-to-face (maximum 16 people per group)
Cost

Please note - member fees are dependant on status, turnover and size of organisations.
We also offer rewards on our courses for members and non-members.
---
Upcoming training sessions
Contact us via training@helplines.org to find out more, or book directly via the form below.