Helplines Partnership co-host Charity Hour
Helplines Partnership co-host Charity Hour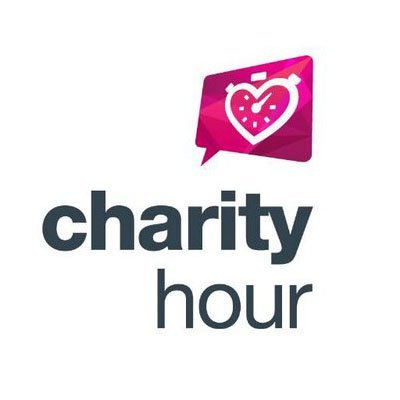 Every Wednesday night, between 8 – 9pm on Twitter people come together to talk about all things charity for #CharityHour.
The hour is a weekly themed Twitter chat. Each week covers a different area and it's an opportunity for people who work with, in or support charities to get involved in the discussions.
On 5 August Helplines Partnership co-hosted with Harrison Mann's Tahera Mayat to talk about the work of helplines.
Accessing support when you are ready to talk
It was great to see so many people, and some of our members, getting involved. The theme was 'accessing support when you are ready to talk', it was really interesting to hear people's thoughts and views.
Over the course of the hour, five questions were posted, at 10-minute intervals, to allow time for people to discuss each question. Here's a snapshot of some of the discussions and comments from the hour.
Q1. When you think about the term 'helpline' what does it mean to you?
Q2. What help and support does your organisation provide to staff and volunteers? Will this change in future?
Q3. Off the top of your head, what are the first three helplines that come to mind and why?
Q4. It's not just people working on a helpline that can hear difficult and upsetting things. Charity fundraisers, comms and social media teams can too. How can they look after their wellbeing?
Q5. If you were looking for advice, support or information how would you, as an individual, feel more comfortable accessioning it – phone, email, text or webchat?
Connection and learning
Co-hosting charity hour was a fantastic opportunity to connect with new people and chat about the work that helplines do but also about how as individuals working in and with the charity sector we can look after our own wellbeing.
Paula Ojok, CEO of Helplines Partnership, who was online and got involved in the discussions said: "It's was great to have so many people talking about the fantastic work helplines do, see some of our members getting involved and a good response to the questions."
---
Interested in co-hosting your own #CharityHour?
We took a lot away from our hour, it provided a platform for people to come together and discuss helplines as well as how and when people can access support.
If you'd like to find out more about co-hosting your own #CharityHour contact Tahera.
---
At Helplines Partnership, have been committed to supporting organisations that provide non-face-to-face advice, support and information to improve general wellbeing for over 20 years. We champion the interests of our members and help them to build sustainability and deliver the best service they can for their users.