Health of the Sector 2023 report
Check out the Health of the Sector 2023 Report
We know how important helpline services are to people across our country and internationally. Helplines across the UK and beyond need data like this in order to continue offering the best service to communities and individuals. This data can help develop services and recognises the challenges faced by organisations working in the third sector.
We produced a survey using a number of questions from our 2011 report and distributed it to both members and non-members through social media, e-mail newsletters, events and word of mouth.
We had responses from all four UK nations and a good split in terms of organisation size. For some questions we have extrapolated data across the whole sector and sought to account for the presence of outliers. We also included publicly available information where possible to strengthen the data. Where we have done this, we have clearly stated this. Limitations of the survey include:
As with all surveys of this nature the data is self-reported
Number of responses were lower than when the last survey was conducted in 2015
There are a higher proportion of members than non-members who completed the survey.
We have added in the headline stats below but you can access the full report here.
We are already looking ahead to the next survey and how we can strengthen the results that come forward. If you want to join our small working group and help shape the next survey then please get in touch with our Policy and Engagement Manager, Sam Bromiley at sam.bromiley@helplines.org.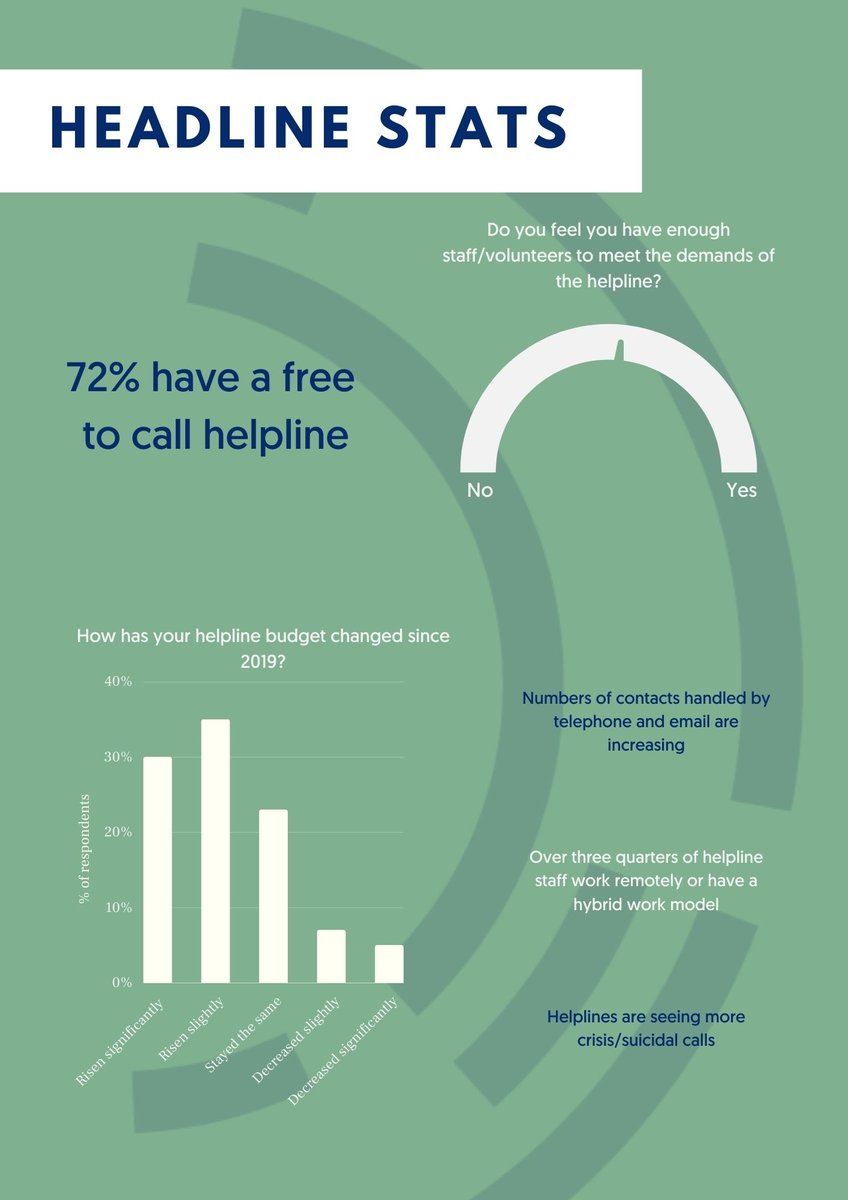 At Helplines Partnership, we have been committed to supporting organisations that provide non-face-to-face advice, support and information to improve general wellbeing for over 20 years. We champion the interests of our members and help them to build sustainability and deliver the best service they can for their users.