Who would change a charity's name in a pandemic?
Who would change a charity's name in a pandemic?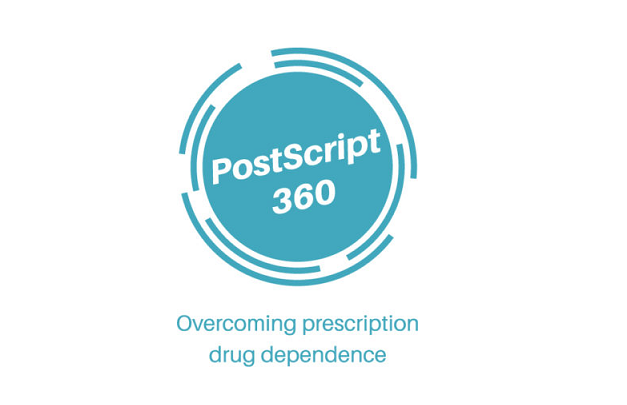 We talked to Terri McDonald, CEO of our member PostScript360 about their service, bringing in planned changes while operating under the constraints of a global pandemic and about the support they offer. 
'PostScript360'
Just as we had officially registered our new name with Companies House and Charity Commission, along came COVID 19!  
Changing a charity's name always throws up difficulties, but in a lockdown! We couldn't go back, everything was official. 
Previously, we had weighed up the pros and cons of changing our name, we knew it couldn't remain as it no longer suited the organisation.  
Our new name 'PostScript360' with a succinct strapline – 'overcoming prescription drugs',  is more aligned with our brand, it is a positive and confident, moving people forward and turning their lives around, rather than our old name Battle Against Tranquillisers, with an acronym of BAT. 
Who would have thought?
This certainly put a spanner into the works, our name change was strategically planned over the past year, who would have forecasted a pandemic? Let alone having enough toilet roll, food or getting hold of a mask!
Our main concern was our beneficiaries; dependence of a prescription drug that may have stemmed from anxiety, insomnia or underlying mental health conditions can cause serious distress, we had to adapt and respond quickly, technology played a huge part in adapting our services.
Technology made it possible
In April during the height of lockdown we installed a new telephone operating system enabling all staff to work safely from home, and crucially to avoid busy, engaged tones for our callers. 
We installed a new cloud Customer Relationship Management (CRM) system, where staff have access to client records, cataloguing each telephone conversation on to the CRM, clients no longer had to repeat their last conversations, practitioners can see their latest notes and continue with their therapy. 
The CRM system also allows staff to book triage and assessments of new clients which alerts our practitioner via email in seconds.
We had to suspend our group therapy sessions for people living in our region, however, with technology our practitioners and therapist hosted group conference calls. 
Not only were we able to continue group therapy in our region, but we were also able to extend our reach to more people in the UK.
For many of our existing and new clients, as well as the staff, it was a first in conference calling. 
At times it was somewhat frustrating and at other times hilarious, but we achieved it, and for those that didn't have a computer or smartphone, they joined in through a telephone line, with information sent in the post prior to their call.
Growth in a pandemic? 
Before lockdown, we had contacted new and old organisations of our name change, we repeated the list again letting them know we were 'opened and it is business as usual'.
This time we were inundated with calls, especially from people who self-diagnosed their anxiety condition, too fearful to go to their GP, buying prescription drugs online and unintentionally ending up with a drug dependence.
Staff found it difficult to even have a lunch break due to their dedicated nature, however steps were brought in quickly, the wellbeing of staff is our number one priority to the charity, we value and recognise all our team do, without them we would not exist.
Through this strange, uncertain time where many businesses and charities have pressed pause, we had to press the forward button. 
We have had a 75% increase of new clients in a matter of a few months which is unheard of nowadays, our charity's team has improved their knowledge in information and communications technology, continued delivering a person-centered approach innovatively and at the same time offering an exceptional professional service.
Going Forward
Whilst this pandemic continues and then the aftermath, there is and will be enormous implications to everyone's health and well-being, the economic distress will be felt across the UK, and it will take a long time to recover. 
Ultimately, as a charity we must function for the public benefit in our society, adapting to meet the ever-changing environment, we know once the restrictions have been lifted, there will be an even greater demand for PostScript360's services as well as our fellow colleagues in other charities and other organisations.
The ripple effect will be immense with a greater number of people having post-traumatic stress disorder, anxiety, depression, substance use, loneliness, and domestic violence. 
Many will turn to tranquillisers and similar prescribed drugs which can lead to a dependence.
The charity must evolve, fill in the gaps in service, continue learning because the next couple of years will test us all.
The question was
'Who would change a charity's name in a Pandemic?' We did, it was the perfect time, and necessary.
It brought growth to our team and charity, and most of all, to the clients we serve, assisting in their recovery from prescription drug dependence, who must make changes every day.
---
Talk to PostScript360
If you, a friend or a loved one is finding it difficult to reduce from benzodiazepine, or a similar prescribed drug of dependence, please contact PostScript360 on 0117 966 3629  or email us info@postscript360.org.uk, our specialist practitioners are here to help you or a loved one through a wrap-around service of one to one therapy, group therapy, advocacy and a telephone support service.
---
At Helplines Partnership, have been committed to supporting organisations that provide non-face-to-face advice, support and information to improve general wellbeing for over 20 years. We champion the interests of our members and help them to build sustainability and deliver the best service they can for their users.