Real talk - conversations that save lives
lk - conversations that save lives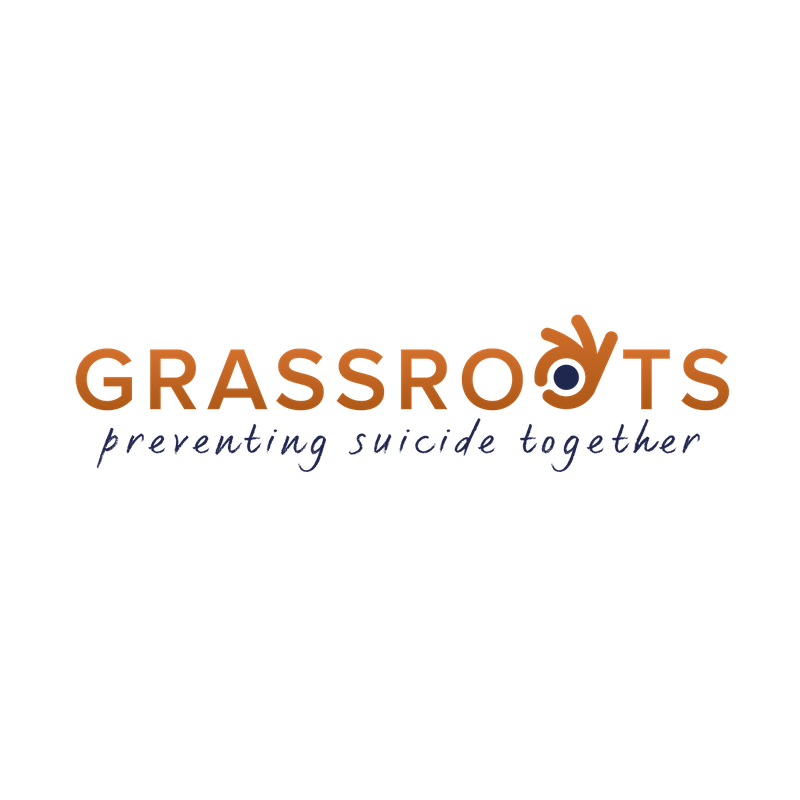 We were joined at our 2019 Conference by Stella Comber and Alex Harvey, from Grassroots, who hosted the seminar 'Reducing the numbers – Real Talk – suicide prevention awareness'.
In the final of a series of blog posts from the day we explore the topic and discussions that took place in the seminar session.
Talking openly about suicide
Suicide is an emotive topic and one that affects us all.
In the past, it was considered a taboo subject, but times are changing and there is an increased sense of being able to talk about it now.
It is important that we use healthy language to encourage and enable people to talk openly and break the stigma surrounding it.
Accepting differences
As Stella and Alex explained; "Talking about suicide is about accepting the difference in life experiences and how people respond to their situations."
When people are suicidal, their thinking gets paralysed, their options appear sparse or non-existent which often leaves them feeling despair and hopelessness begins to permeate within themselves.
For helplines responding to suicidal callers, it's about providing hope and focusing on optimism for the person on the other end of the phone.
Behind the statistics
There are lots of statistics around suicide such as the groups of people most at risk and the factors that can increase that risk. It is vital to remember, however, that behind every statistic is a person – anyone could think about suicide.
Alex and Stella shared these statistics:
Men are three times more likely to take their own life than women
50% of people had self-harmed in the last year
50% of people had suffered a recent loss such as the end of a relationship or a bereavement
Suicide is the leading cause of death for the under 35s
It's important to remember that suicide can be related to a complex interplay of problems and individual circumstances.
Be direct – ask
There are signs that can indicate that someone is having suicidal thoughts. You might pick up on them in a face to face conversation in your everyday life or in your professional capacity on a helpline.
It may be the things people say, changes in their behaviour or your gut feeling.
There is only one way to know if a person is thinking about suicide and that's to ask them.
On a helpline
Suicide is a complex subject and the role of helplines will vary depending on their own specialism, policies and protocols.
On a helpline, if you have someone who is presenting with suicidal thoughts you need to ask the question and ask it directly.
You also need to be aware of your own beliefs and how that may influence the callers.
Feelings people shared in the seminar room included:
Anxious
Conflicted
Dread
Hopeful
Humble
Responsible
Sad
Scared
These are all common, natural responses. By having a clear framework in place for talking about suicide we can work through these feelings, and provide a helpful, hopeful response.
Fear
Contrary to popular belief, speaking about suicidal thoughts can actually decrease the risk of suicide.
Let's not assume we know how these callers are feeling and what they need. As hard as it might be for us to hear, it is equally important to let them speak about their suicidal thoughts.
For helplines, suicide prevention is about learning the skills to help manage those thoughts. Your aim should be to disable the suicide plan as sensitively as possible.
It is about working in partnership with the person to ensure their safety, rather than you trying to act alone to prevent suicide.
One seminar participant said: "We may not be able to prevent every suicide but there is lots of learning to take away from every such situation that we come across which helps us to know what we can do and how we can hold ourselves accountable."
Stay Alive
Grassroots has developed a free to download, smartphone app 'Stay Alive' which offers a range of helpful tools for people at risk of suicide and those who want to support them. Resources in the app include:
A lifebox to store life-affirming photos
A mini safety plan that can be filled out by anyone thinking about suicide
Breathing exercises
Customisable wellness plan
Quick access to UK national and local crisis support, including online support services
Steps to take when you are feeling suicidal or you are concerned about someone else
Store safety contacts
Suicide myth busting
---
Resources
Thank you to Alex and Stella for hosting a seminar session at the 2019 Helplines Partnership Conference.
If you would like to know more about Grassroots and their range of training options you can visit their website.
You can download the Stay Alive app here: http://bit.ly/getstayalive
If you would like to learn more about responding to suicidal callers the Helplines Partnership Masterclass, aimed at frontline helpline advisors and managers, addresses the key concerns experienced by helplines when responding to suicidal callers.
---
At Helplines Partnership, have been committed to supporting organisations that provide non-face-to-face advice, support and information to improve general wellbeing for over 20 years. We champion the interests of our members and help them to build sustainability and deliver the best service they can for their users.