Support available for veterans and Armed Forces personnel
Support available for veterans and Armed Forces personnel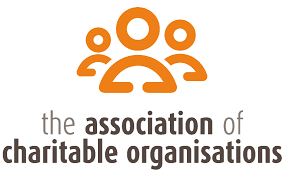 We talked to The Association of Charitable Organisations (ACO), the UK umbrella body representing charities that give grants to individuals, to learn more about how their members have helped armed forces personnel, veterans and their families and how to signpost people contacting your helpline to access their support.
Benevolent funds
Grant-giving charities (also called benevolent funds) have been providing vital support throughout the Covid-19 pandemic to individuals in need of financial assistance or wellbeing/mental health support.
Due to the economic impacts of the pandemic, more may be looking for support for the first time who have never sort help before, but may not know where to turn.
Throughout the UK there are hundreds of charities operating to specifically assist armed forces personnel, veterans and their families, but many do not realise the large number of charities out there, how to find support or the vast range of services they offer.
Financial support
Many armed forces charities award grants to current and former members of the armed forces, and their families, who are facing financial hardship. Grants are awarded in many different situations, and charities will consider each application on a case-by-case basis.
Some common reasons why people approach charities for a grant are to help pay for:
Daily essentials: household expenses, groceries, rent, bills and more
Household repairs and help purchasing or replacing furniture and white goods
Adaptions to the home and help with extra costs related to an illness/disability e.g. mobility equipment
Childcare and school costs e.g. school uniforms, IT and study equipment
Debt and insolvency fees
Respite breaks
Funeral costs
Grants offered by benevolent charities can be vitally important to someone who needs urgent funds, as the turnaround time from application to grant award can be very quick, or for someone who is not eligible for benefits or other forms of government support.
The Naval Children's Charity
The Naval Children's Charity support any naval family, serving or veteran, with children up to and including the age of 25.
Many families are seeing the impact of Covid-19 on their financial situation, such as furlough, job losses, redundancy, and impact on their income for those who are self-employed.
The charity has been able to offer short and long-term financial support through their difficulties.
During Covid-19 the charity have helped many families with items such as groceries, clothing and other essentials, as well as laptops to enable them to manage home schooling and bicycles to help families exercise together safely - including special trikes for children with disabilities.
For example, Lily, who is disabled, is now able to go out with her mum, dad and younger brother. Families who are in need can come to us for help directly through our website by filling out a simple form.
Mental health and wellbeing support
Most armed forces charities also run a range of mental health and wellbeing services. These may be offered directly by the charity or on a referral basis. Some examples include:
Counselling and therapy services
Career transition support for armed forces personnel looking to transition into a new career
Befriending services and community groups to help combat loneliness and isolation
Physical health support and sport recovery
Online advice and support resources.
---
How to access support
Below you can find out how best to signpost a soldier, veteran or immediate family member in need of support.
In the case of serving soldiers and their immediate families, the soldier should contact their Unit Welfare Officer, Personnel Recovery Officer, Resettlement Officer, or the Army Welfare Service in the first instance, where charities are ready to assist with funding as appropriate.
Many cases charities support relate to veterans and their immediate families. In these instances, the first point of contact should be a caseworking organisation such as SSAFA or The Royal British Legion, who will submit the case to the appropriate Regimental and Corps charity.
They have branches across the UK who can find out what support is needed and direct the requests through to the appropriate charities using a central case management system.
The key point is that the first port of call for a soldier, veteran or immediate family member in need of assistance should be the charity partners outlined above and in the graphic below.
These organisations will step in to assess exactly what support the individual requires, complete the necessary casework and then the charity can provide the relevant grant as appropriate.
Other support
Current and former armed forces personnel may also be eligible for support from other non-armed forces specific benevolent charities, such as occupational charities (depending on other jobs the individual or members of their family has had), regional charities or illness/disability charities.
To find out what other support someone may be eligible for, visit the Turn2us Grants Search.
Useful Links
---
At Helplines Partnership, have been committed to supporting organisations that provide non-face-to-face advice, support and information to improve general wellbeing for over 20 years. We champion the interests of our members and help them to build sustainability and deliver the best service they can for their users.