Voice Over Internet Protocol (VOIP) - what are the changes coming in 2025?
Voice Over Internet Protocol (VOIP) - what are the changes coming in 2025?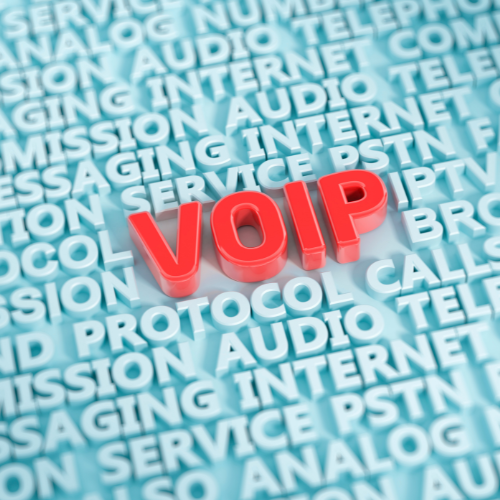 In 2025, we can expect a number of changes to telecoms services as the analogue network is switched off and traditional copper telephone lines will no longer be in use.
Our Trusted Supplier Your Co-op provided some brilliant information ahead of our Annual Conference panel discussion on this topic. So just what can we expect with these upcoming changes?
1) What is the big switch off?
Openreach will be switching off the analogue network by 2025. What this essentially means is that all traditional copper telephone lines will no longer be available.
Most of the equipment used in current telephone exchanges is outdated and getting increasingly harder to maintain. This is why the decision has been made to go full fibre.
2) What does this mean for me?
To continue to use telephone services after 2025, you must have a full fibre internet connection and an internet compatible telephone service or device. Any existing internet connections will also need to be migrated to a full fibre service.
By December 2025, all existing analogue telephone lines will be switch off. Anyone who has not moved to a (full fibre) internet based telephone service (VoIP) will not be able to make calls or use services which rely on analogue transmission.
3) What is VoIP?
VoIP stands for Voice Over Internet Protocol and allows you to make and receive phone calls and video calls over the internet instead of traditional analogue landlines.
This is the telephone service which you will need to continue to make telephone calls after 2025, which will work over a full fibre broadband connection.
4) What is happening now?
Between now and September 2023 all telephone exchanges in the country will be placed into a state known as 'stop sell'. This means they will no longer sell any more 'legacy' products such as ADSL Broadband, Superfast (FTTC) and new PSTN telephone lines. All current equipment and services will continue to work but you will not be able to buy or change any of the above products.
You will only be able to buy products such as Ultrafast/Full Fibre (FTTP) or SoGEA, which are broadband lines which don't support calls. If you want to make calls you'll need to have a VoIP service.
For more information on our Trusted Supplier Your Co-op and their expertise in VOIP and other areas of telecoms, visit our Trusted Suppliers page below.
---
At Helplines Partnership, have been committed to supporting organisations that provide non-face-to-face advice, support and information to improve general wellbeing for over 20 years. We champion the interests of our members and help them to build sustainability and deliver the best service they can for their users.
---